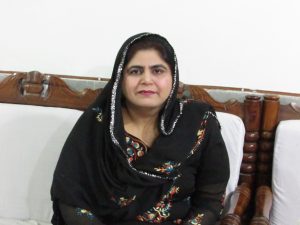 Qurban Ali
The patron of this institution. Mr. Qurban Ali took upon himself a task of educating the poor and the needy in 1980 and since then he has been successful in his mission. Under his leadership and management this school has proved to be one of the best in Lahore. His firm belief that educating the girls lead to a better family life can be seen among the families who have benefited from the institution.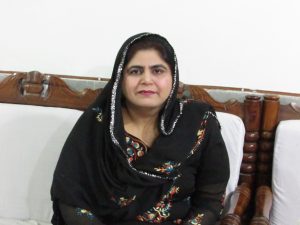 Surraya Qurban
Mrs Surraya Khanum served as the administrator till 2002. She is the wife of Mr Qurban Ali and also a trustee. Her services to the institution still continue as a mentor and a leader. She actively participates in the day to day running of the trust informally and her mentoring skills help a number of girls to find success in their endeavors.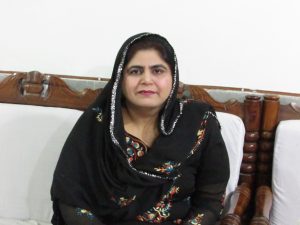 Mrs. Adeeba Dean
Adeeba joined the institution in 1997 as a Teacher and was selected as the Principal of Boys School in 2002. She strongly believes in being very firm but fair with the youngsters of today. She also believes in keeping in touch with the modern world so computers are used by almost all students. She has conducted a number of workshops in the institution which have benefitted the teachers in their everyday professional life.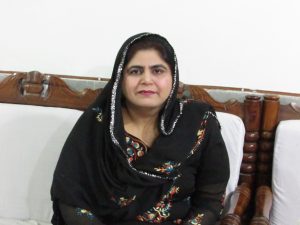 Mrs Abaida Mahmood
Abaida is the daughter of Mr. Qurban Ali who came to settle in Pakistan from England and is working as the administrator of the trust since 2002. She is also a trustee of Qurban & Surraya Educational trust and her voluntary services are reaching beyond her institution. Her model of teacher training has led Punjab University IER department to send their teacher trainees to her institution for training since 2006. She has presented many papers nationally and internationally, most of them based on her research on women's issues and education. She also represented Pakistan at the Geneva IBE conference in September 2004. The books that she has developed for teachers are a great source of inspiration for all and have been appreciated by the ministry of education Punjab. She has been in Pakistan since 2002 but spends a lot of time in UK teaching and training.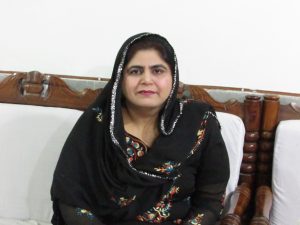 Naheed Naeem
She has been associated with the profession of teaching for the last twenty years. She joined Qurban degree college as an English Lecturer in 1991. She worked as vice Principal in Cantt Public High School, Lahore cantt before joining the college In 1999 when Qurban secondary School was upgraded to Degree College she was promoted as the college Principal. She is a very dedicated and a hard working person who has developed a sense of achievement among all her students. Under her Leadership the college results have gone up and the college is gaining a good reputation. She was promoted as Additional Administrator in 2006.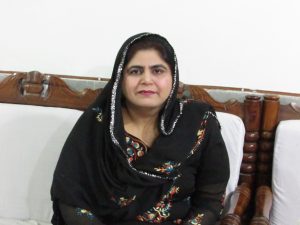 Mrs Sadaf Sohail
She got her Master's degree in History from Punjab University and also has done B.Ed. She has 8 years teaching experience in Qurban & Surayya Educational Trust (junior section English medium) and performed well as an office assistant for 6 years in the same Institution. She was promoted as the deputy head and took upon the role of curriculum coordinator in 2014. Her responsibilities include designing and conducting workshops, holding curriculum meetings, developing and implementing different programs and extra curricular activities. She has been appointed as the Principal of the Senior Girls section in September 2016.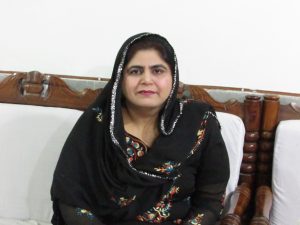 Ms. Iram Rana
Irum was appointed as the Principal of English Medium Junior Section in 2012. She has a masters degree in Political Science and Education. She believes in leading by action and has introduced many new initiatives to challenge the young minds of her students. Her keen interest in learning has led to many curricular and cocurricular developments in her section.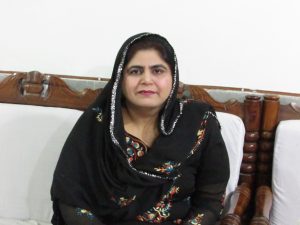 Ms Shumaila Tahzeen
Shumaila passed her bachelors in maths and statistics from Garrison degree college and MSc in Statistics from Punjab university in 2002. She started her career in 2002 as a cluster manager with CARE foundation. Her duties included monitoring and training staff, overviewing examinations and mobilizing local communities. She joined the trust in 2011 as a deputy head and was promoted as the Junior section Principal in 2013.